About Jobe Repola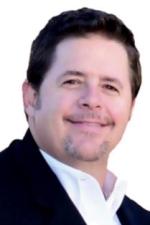 Jobe Repola
Contact Information
Office: 520.603.7000
NMLS #: 207954

Office Address
1610 E River Road Suite 118
Tucson, AZ 85718
"Advice That Makes a Difference"

I'm Jobe Repola but you can call me "Jobe The Mortgage Guy..." I am very fortunate to have a career that I love. My driving force is: Bringing unique value to borrowers who hire me as their trusted Mortgage Professional. With over 18 years of home financing experience, my past customers, professional colleagues and friends confidently refer my Team because we do a great job every time! Backed by the best mortgage company, Peoples Mortgage, we deliver a superior level of care, products, rates and expertise. My philosophy is LISTEN WELL and CARE MORE! If you, or some one you know is even thinking about making a move or refinancing their existing mortgage please call/ text message me… or you can send them my contact info. I have a tremendous relocation program which can save folks moving in-state or out-of-state a lot of money, time and stress. Please let me know in our initial conversation if you've chosen to work with or refer me after reading this because I offer an exclusive closing cost discount. Thank you!
- Jobe Repola "Jobe the Mortgage Guy"
Some of my specialties include:
VA Mortgages & Hero Loans
Jumbo Home- Loans
Down Payment Assistance Programs
FHA Mortgages & Conventional Financing
Relocation Programs
First-time Home Buyers
Cash Flow & Debt Analysis
Right Sizing" strategy … down-size or up-size
Interest Rate Analysis
Real Estate Investor Programs
Home Loan Refinances or Home Equity Line of Credit